Copper door, Copper ceiling
Project Address: Qingdao, China
Material: copper
Project introduction: hotel ceiling, hotel door frame
Business scope: copper plate, copper bar, copper profile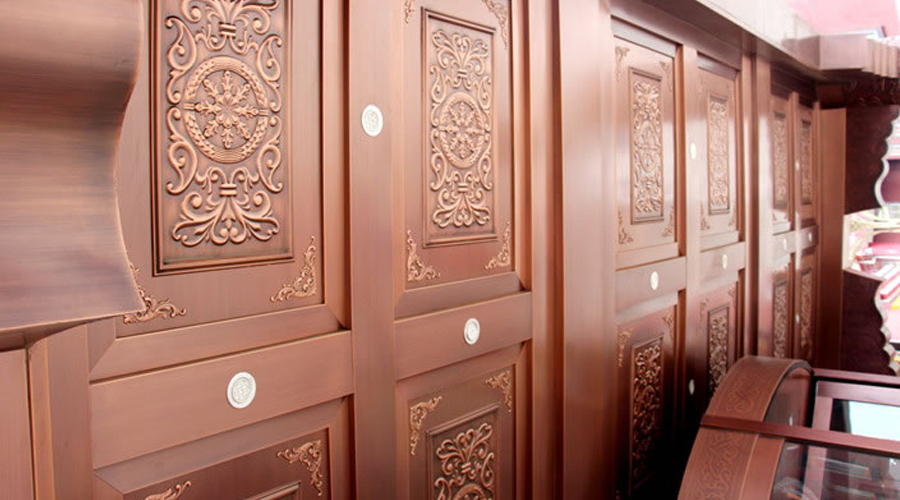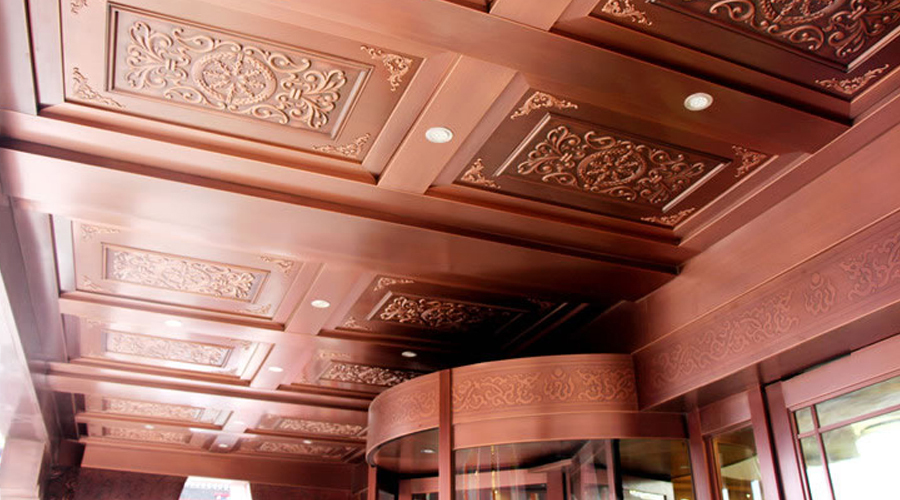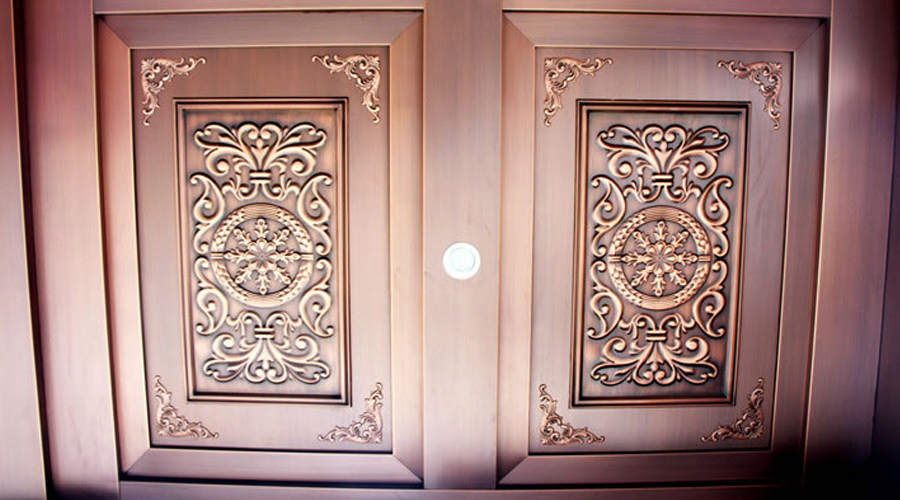 First of all, the overall style of the pure copper automatic door is simple and generous, and the copper quality is gentle and stable. From the overall tone, the building gives a solemn and stable feeling as a whole. In terms of aesthetics, some European-style copper doors today also draw on Western architectural decorative elements in their detailed carvings. For example, Doric, Ionic, Corinthian and other classical Greek and Roman styles are used on both sides of the copper door. Column style, the overall feeling is gorgeous. The colors are gorgeous, rich and steady without losing elegance, and the ancient richness contains new ideas.
Copper products are more durable than ordinary materials, not only have no deformation and cracking problems, but also have waterproof and anti-corrosion properties, and have a longer service life.
After so many years of development, we have gained a steady self-confidence and unswerving dedication. We will continue to unite and go all out to promote the implementation of the new round of strategic planning and achieve leapfrog development. We believe that there will be more space and better prospects in the future. Warmly welcome international friends to come to our group to negotiate business. Let us go hand in hand and create greater glories.